Russ HEATH, un grand dessinateur ayant travaillé pour beaucoup de compagnie y compris MARVEL (Western, guerre, Fantastique, Marvel Boy, Lorna The Jungle Girl, Punisher etc...) et surtout DC, bien qu'ayant dessiné du Super-Heros

occasionnellement,

il était surtout connue 

pour son travail sur les titres de guerre DC comme le Tank Hanté, le Sergent Rock ou The War That Time Forgot.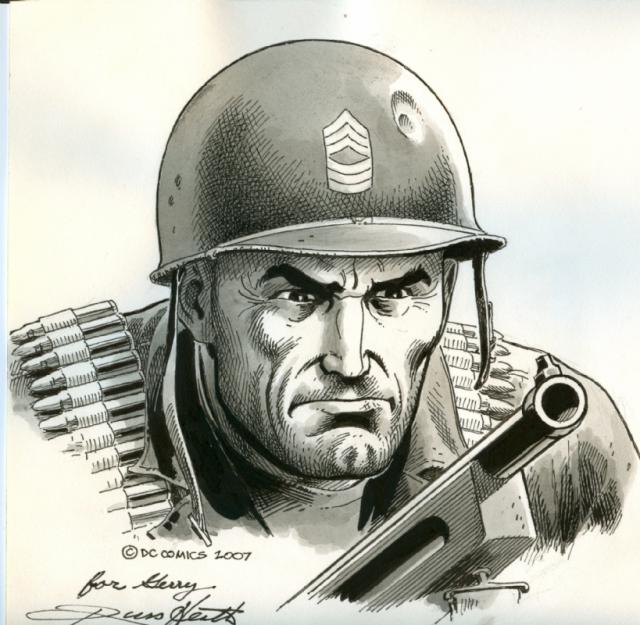 pour plus de détail 
https://www.comicbox.com/index.php/articles/disparition-de-russ-heath-1926-…
_________________
Par cette Hache je règne.
King Kull de Robert Ervin HOWARD.